Difference: WebHome (r26 vs. r25)
Magnet Group of PANDA
This is the site of the Magnet Group of PANDA. We are responsible for the design, construction and commissioning of the superconducting solenoid and the large-aperture dipole magnets. Please also refer too: the PANDA Wiki Home and PANDA Homepage.
Artistic view of the fields, 27/01/2009: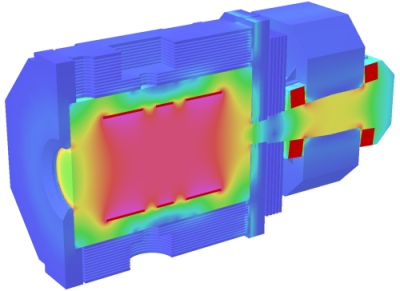 News
We have received review reports 19/04/2009. See The TDR has been reviewed by 4 experts and was accepted by the FAIR management. Please find file here: TdrReviewDiscussion pdf 42MB (internal 10/02/2009 only).
The TDR has been submitted to the FAIR management. See: pdf 42MB 10/02/2009
Please feel free to add information or suggest it to me. Inti Lehmann
Contents
Overview
Site Tools of the Magnet Web
Notes:
Revision r26 - 08 Jun 2009 - 20:58 -
IntiLehmann
Revision r25 - 18 May 2009 - 21:17 -
IntiLehmann
Copyright © by the contributing authors. All material on this collaboration platform is the property of the contributing authors.
Ideas, requests, problems regarding PANDA Wiki?
Send feedback
Imprint (in German)
Privacy Policy (in German)